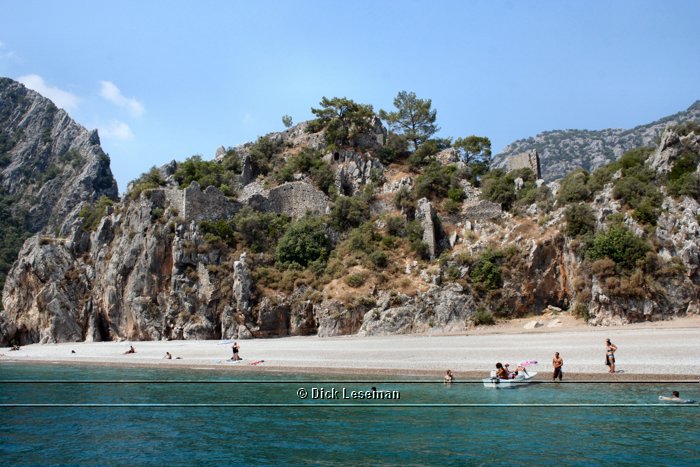 Cirali is located in Bey mountain Coastal National Park, 85 km to Antalya.So Antalya is just 1.5 hour of journey away.Cirali is a small vilage only a walking distance to the Ruins of Olympos
(a lycian City Worshipped Hesphaestos,
The God of Fire)and Chimera (an enternal
flames speing to earth) where in
ancient times being easily regognised
at night by mariners sailing along the coast.The houses are only 150 mt to the beach of Cirali.This beach also the host
of Caretta caretta Turtles.Cirali is just a place for people seeking different atmosphere.
Cirali meets you with orangetrees,
flowers and plants changing in every
season and Carretas sea turtles coming from thousand of miles.Cirali beach is very long and water is very clear.Cirali is a nature
and Historycal conversation area.Around Cirali there are Mythological mountains covered by forest, and fantastic bays.You may see eternat fire Chimera and city of freedom.
All the bungalows has :
Badroom with shower and toilet and terras.
Livingroom with open fully equipped kitchen with coffemachine , fridge, wasmachine,satelite tv and airconditionThe bungalows are in a2.500 m2 Garden with fruit trees and SWIMMINGPOOL.
Tel: 0090-242-8257194
Transfer airport available